Bernard Deir
President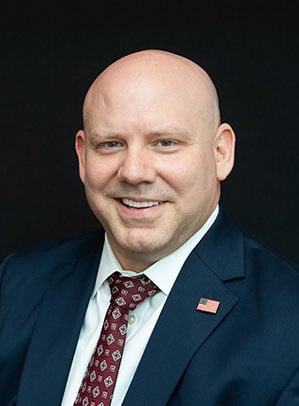 Bernard Deir started Midwest Business Consulting in 2012 with the vision of providing small and medium-sized clients with a value-based alternative to world-class business and project-based consulting services.
Bernard is an operations and project management professional with more than 20 years' experience successfully building world-class operations in various industries including: commercial aviation, bulk fuel storage and distribution, Government, commercial food service, manufacturing, maintenance, security and personal consumer products. He has managed operations at all levels - most recently holding titles of Director of Operations and Finance, Chief Financial Officer, and Executive Director - and specializes in turnaround consulting, developing and mobilizing new business divisions, operations improvement and optimizing maintenance programs.
Prior to starting Midwest Business Consulting, Bernard was the Chief Executive in charge of two airline consortiums and responsible for the oversight of 400+ employees and more than $320 Million in facilities, airline equipment, and fuel storage and distribution systems at Chicago Midway International Airport (MDW), Detroit Metropolitan Wayne County Airport (DTW), and Cleveland Hopkins International Airport (CLE). Prior to working in aviation management, Bernard proudly served his country, operating and maintaining missile launching equipment in the US Navy.
Bernard has in-depth experience and strengths in: project management, strategic planning, accounting and auditing, maintenance operations, financial modeling, airport rates and charges, budgeting, staff and team development, commercial airport terminal operations, construction management, automation systems and process improvement. He has consulted on several consortium financial feasibility studies and assisted in the formation and mobilization of consortium operations at MDW and DTW.
Bernard graduated Summa Cum Laude from Lewis University with a Masters of Business Administration and a concentration in Finance. He completed his undergraduate degree at Lewis, earning a Bachelor's of Science in Business Administration with a minor in Project Management. Bernard is certified as a Project Management Professional (PMP), Accredited LEED Green Associate, Six Sigma Black Belt Professional and Agile Project Management, Certified Scrum Master (CSM). He has professional development certifications in Executive Leadership, Financial Planning and Team Development.
Bernard's Affiliations:
Member, Chicagoland PMI Executive Council
Board Member, Oak Lawn Chamber of Commerce
Board Member, Illinois Rock & Roll Museum on Route 66
Advisory Board Member, Xcēd Aviation Services, LLC