The success of all companies, large and small alike, is most limited by the knowledge and expertise of that company's team. Trust the small business professionals at Midwest Business Consulting to fill in those crucial missing pieces – you excel at what you do, we excel at building great companies!
MBC is proud to partner with small and medium sized businesses - we've been helping business owners to connect 'the Future' to 'the Now' since 2012. We offer cafeteria-style consulting options for both new and growing companies, as well as established firms looking for help with business plans, strategy and growth, operations management and continuous improvement initiatives.
Whatever your business needs, whenever and wherever, the MBC Team is standing by to provide on-demand support. We'll integrate seamlessly with your operation to understand challenges and develop unique breakout strategies to take your business to the next level!
Some of the Small Business Consulting services MBC offers include:
Business Plans:
Every experienced entrepreneur will tell you that having a well-thought-out strategy greatly improves your chances of success. At a high-level, the business plan establishes a sound approach to making money with your product or service and helps focus and communicate your vision to others. The exercise of developing the plan guides the entrepreneur to consider those all-important questions:
Who are your customers?
What are they buying?
Why should they buy from you?
How will you reach them?
In many instances, the business plan will serve as a key component to building and growing your business in Chicago, IL. For companies that will seek bank loans, investors, business partners or vendor lines of credit, the business plan is typically the go-to document requested to aide outside parties in understanding your business model and determining if your company is a proper fit.
A good business plans in Chicago, IL should be thorough enough to identify and detail those all-important matters which will contribute to making your business a success. Depending on the specific purpose of your plan, you may include a number of elements, but at a minimum all business plans will generally include the following components:
An Executive Summary
Your Mission and Vision Statements
A Company Overview, to Include a Description of Your Product or Service
A Description of your Target Market
A Market Analysis and Competitive Plan
A Marketing Plan
An Operating Plan
A Financial Plan, to include a Budget, Revenue and Cash Flow Projections
A SWOT Analysis
Midwest Business Consulting works with clients from a variety of industries and business verticals, from retail to manufacturing and startups to legacy companies, to develop and refine professional business plans. Whatever your company's offering - let the experts at MBC help write your success story.
Business Health Check:
You can't build a home on a faulty foundation – nor can you build a business on one. Trust the professionals at Midwest Business Consulting help to assess the health of your small business and assist in developing an actionable strategy to get your operation on track for success.
The 'Business Health Check' is an effective tool to ensure that critical strategic components are present and the business and its owner(s) are properly protected. MBC's Business Health Check includes a preliminary review of the following:
Partnering Agreement(s)
Business Plan
Business Form / Legal Entity
Insurance
Business License(s)
Employee Payroll
Taxes
Accounting Systems
Banking Practices
Budget / Business Liquidity
Release of Liability Forms (if applicable)
Facility Inspection (if applicable)
With an understanding of the current business status, MBC can assist business owners in preparing a tailored approach to growing and developing the business in Chicago, IL.
Strategy & Growth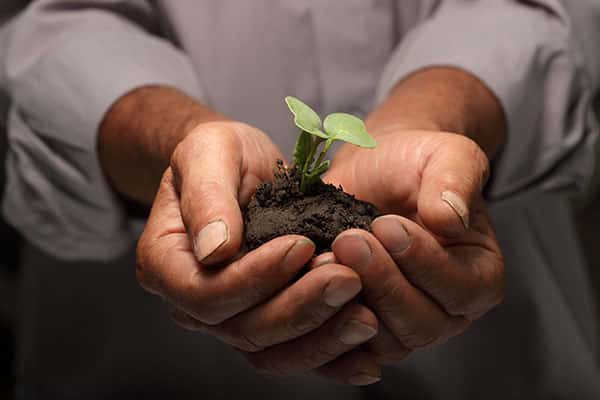 You've got the idea. You've got the talent. You've got the drive. All that remains is the flawless execution of a well-crafted business plan.
Most businesses have the "idea", some have a working operating model, but most are missing a well-defined, up-to-date strategic plan. That missing piece is often the difference between industry leaders and losers. As a cornerstone to moving the business forward – a strategic plan should be referenced, kept current and adapted from time to time as companies grow, industries change and markets and economies shift. Put the MBC team to work for you! MBC offers fundamental business Strategy & Growth consulting in Chicago, IL in the following areas:
Operations Planning
Competitive Market Analysis
Financial Planning and Accounting
IT Solutions
Marketing and Branding Strategies
Quality Assurance and Quality Control (QA/QC)
Developing Winning Proposals
Supplier Diversity Certifications (DBE, WBE, MBE, VBE)
Training, Staff Development and more!
Business Coaching
Where consulting can often be cost-prohibitive for small businesses, professional business coaching is often an effective and efficient alternative to help small business owners get the help they need. Let the experienced business coaches at MBC help set the focus on business optimization and continuous improvement through an effective mentoring program. MBC offers professional business coaching and development in the areas of:
Accounting and Budgeting
Leadership 101
Optimizing Operations
Leveraging IT Solutions
Contingency Planning
Staff & Team Development
Strengthening the Bottom Line
Effective Reporting Systems and more!
MBC will integrate seamlessly in the business to collaborate with key stakeholders and assist in developing personal SWOT analyses to identify and overcome weaknesses, develop and exploit strengths, capitalize on opportunities and mitigate risks and threats.
Business Licenses, Permits & Certifications
The MBC Team can assist you in determining and obtaining the necessary business and professional licenses and permits mandated by City, State and Local governments.
If beneficial, MBC can also assist your company obtain a Supplier Diversity Certification. Various Supplier Diversity programs exist to develop and strengthen participation by certain groups deemed to be disadvantaged. Certifications include: Disadvantaged Business Enterprise (DBE), Minority Business Enterprise (MBE), Female / Women Business Enterprise (F/WBE) and Veteran Business Enterprise (VBE).
With an abundance of information on the Internet, business owners can rapidly find answers to most questions. Click here for a list of helpful resources for small business owners.
Whatever you need, trust the small business coaches and consultants at MBC to serve as your one-stop shop for all things business. Call Midwest Business Consulting today to learn more!